Collagen and elastin – necessary to reduce ageing skin.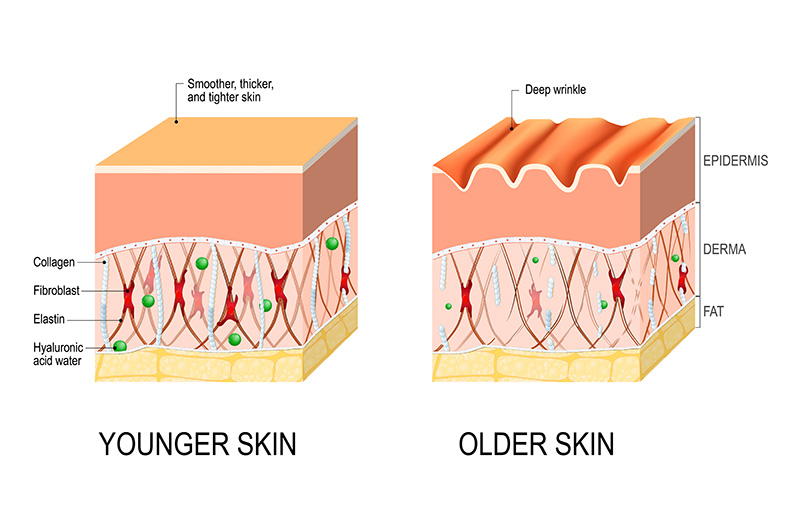 There are two ways in which skin ageing occurs, intrinsic or chronological ageing and extrinsic ageing related to sun exposure and lifestyle choices.
To target the effect of extrinsic ageing, a winning formula of skin care from the most advanced research, has shown that it is possible to stimulate the fibroblasts to promote the synthesis of collagen and importantly elastin – both at the same time. Good collagen and elastin are required to maintain healthy skin, skin that is soft, elastic and shows less sagging and wrinkles as we age.
The amino acid and hyaluronic acid skin care combination from Nutrakos has many benefits and is available as anti aging face cream, intensive ant-age serum , eye contour gels and body creams. The products are recommended not only provide the skin with useful active ingredients, but to protect it against oxidative stress caused by UV rays.
Targeting skin ageing from inside is equally important, however a healthy balanced diet does not always provide all the required amount of nutrients. The Nutrakos amino acid dietary supplement supplies a specific mixture of amino acids to nourish skin, hair and nails from within. With the added benefit of healthy strong hair and nails.