Voya- Exceptional, Luxurious, and highly Effective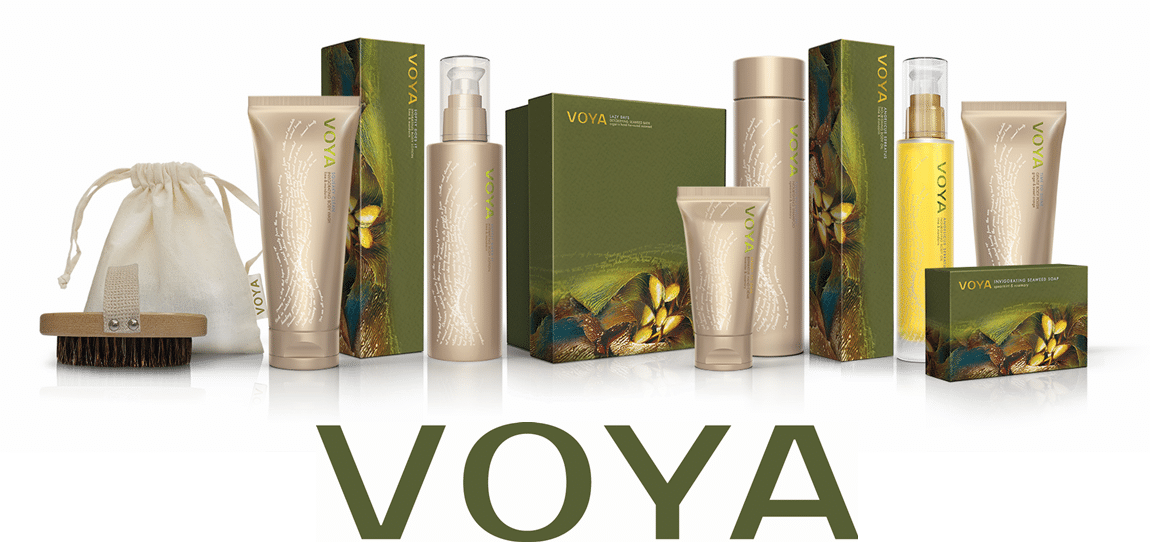 As the world stays indoors for a while the team at Skin365 is on hand to raise your expectations of organic skin and body care into something exceptional, luxurious and very effective.
This month, we are super excited to bring you Voya, the world`s first certified Organic skincare from the beautiful coastline of northwest of Ireland, whose shoreline boasts one of the cleanest and most unpolluted on earth.
Voya – the leading experts in harnessing the endless restorative and healing powers of seaweed, to help improve your health, your skin and wellbeing. All the products contain powerful, organic, anti-oxidants with anti-ageing properties.
This evolving range of products now includes over 50 products, from advanced organic facials, for specific skin concerns to home treatments, nutritional supplements, teas and fragrances, giving you the power to emulate the full Voya spa experience at home.
Why do Organic
Organic extracts are anti -microbial and have a solid reputation as a natural healer.
Organic products reduce the number of chemicals in contact with your skin, which can be up to 200 each day in non-organic skincare
Parabens and other chemicals found in daily cosmetics not only destroy the beneficial properties of seaweed, but can harm your health and environment
Seaweed contains algal polyphenols and carotenoids which are powerful antioxidants, and have also proven to fight the major causes of disease and ageing
The skin is the largest organ. It only takes 20 seconds for it to absorb and chemical that touches it and for that chemical to enter the blood stream.
Why not treat yourself to some well-deserved pampering, and we will help you transform your home into a luxury spa.
From shore to our shop, and without leaving your sofa you can share in the ultimate luxury and well being of the Voya experience.